We're ALL goin' on a Summer Holiday
Posted on August 1, 2023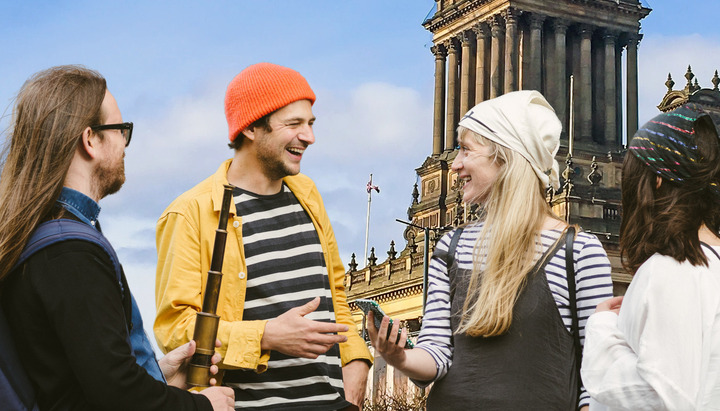 The UK is BURSTING with amazing places, people and things to do. Having a Great British adventure this summer? With Treasure Hunt Leeds you'll see some of the best bits, and hidden gems that Leeds has to offer. Whether you're travelling for miles or minutes, grab your shipmates and keep reading!
With so much to see in Leeds it can be hard to make sure you're not missing out. Our routes have been cleverly designed and playtested to guide you to the best spots, from tourist highlights to local hangouts, you and your crew are sure to uncover some real treasures.
How does it work? ☠️
It's designed for adults, so you'll have a laugh together. If you're adventuring with a large crew, we recommend splitting into smaller groups and seeing who can solve the final clue first! (after a few refreshment breaks along the way of course!) Captain Bess, our bossy pirate leader, sends cryptic clues, and treasure maps to your phone, shipmates work together to solve the clues and discover the next part of the journey. Ages 8+ are welcome too if you want to make a family day of it!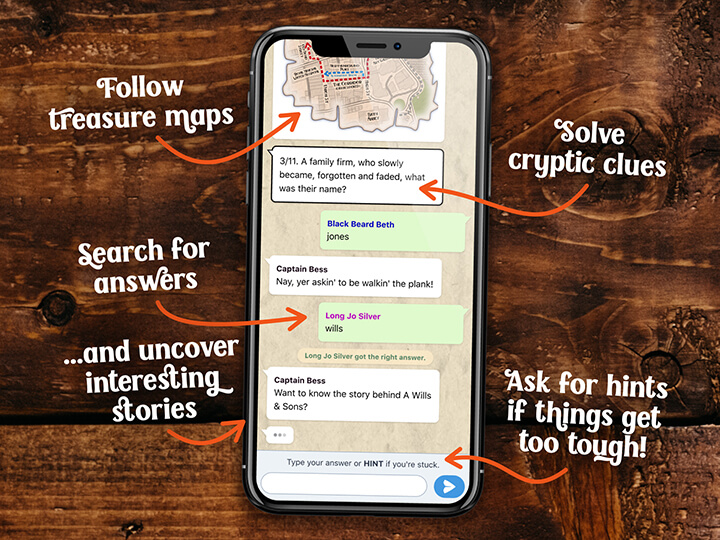 Adventures wherever you go! 🗺️
Did you know Captain Bess has tours all across the UK? Wherever you're going in the UK this summer, there might just be a Treasure Hunt tour nearby! See our other cities here.
🍹Feelin' Hot Hot Hot?🍹
Whether you've lucked out and the sun is shining on fair Leeds, or the rain is dampening play, fear not! Treasure Hunt Leeds takes you past some excellent pubs and cafes, you can stop whenever you want to, grab a drink and cool down (or dry off! ☔) There's no need to rush, take your time and enjoy it, grab some selfies, go viral on tik tok- you've got time!
As well as the best hidden gems, the route goes round some of the must-see sights of Leeds including:
Victoria Quarter - A beautiful and premium shopping arcade decorated in rich marble and gilded mosaics.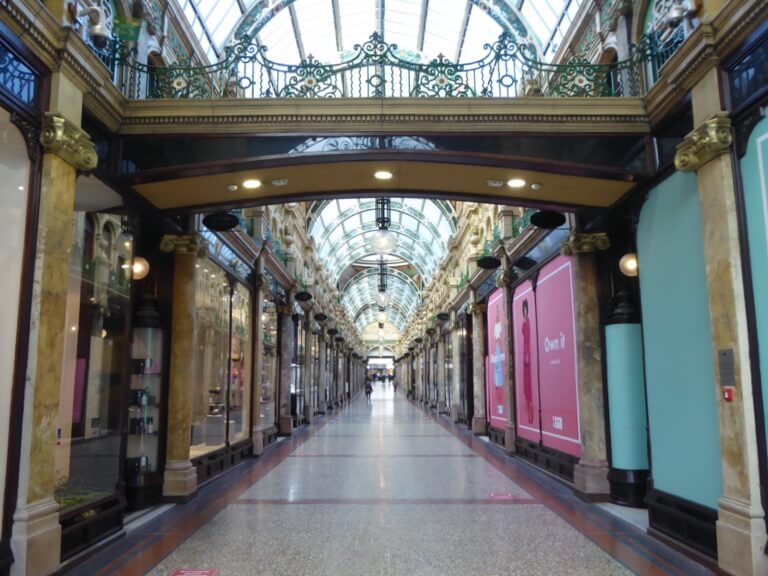 Leeds Art Gallery - Home to a fab collection of 20th-century British paintings and sculpture, it also presents a great exhibitions programme.
Corn Exchange - This iconic Victorian building now houses a raft of Yorkshire's best independent businesses.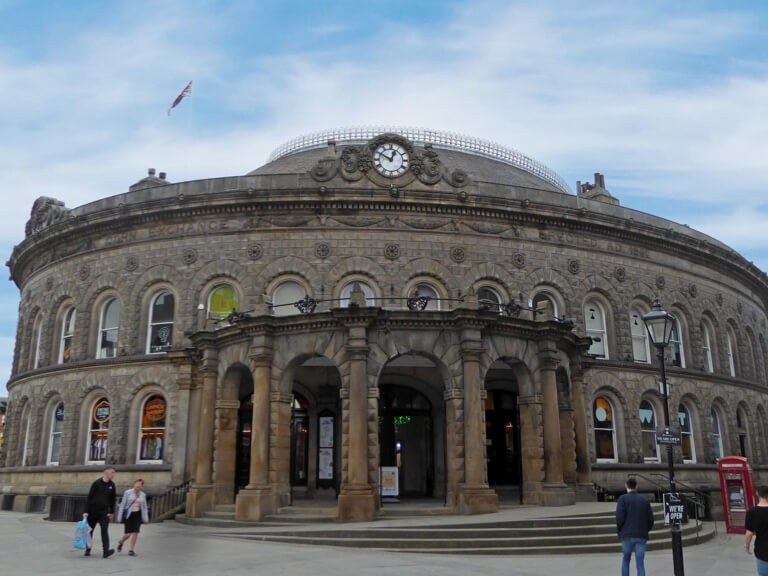 Kirkgate Indoor Market - This Edwardian building is a shoppers paradise. Fresh food, drink, flowers, hardware, jewellery, it's got it all!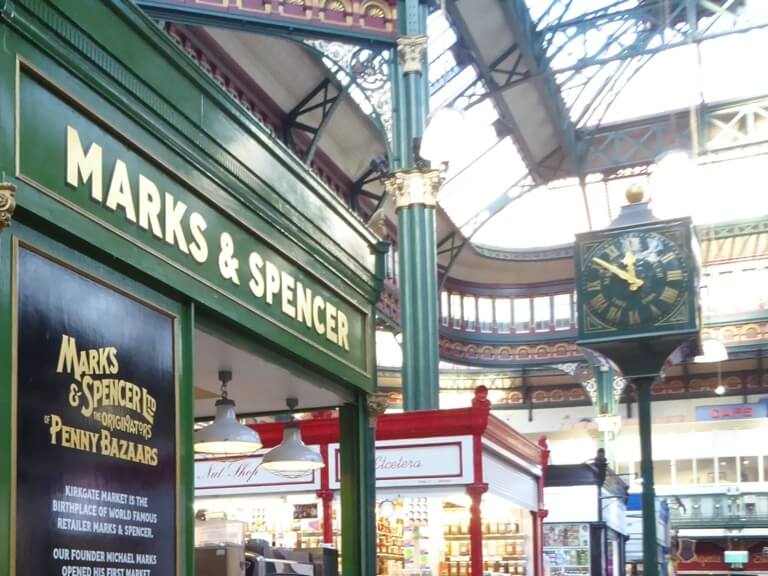 Leeds Town Hall - This grand 19th-century municipal hall is currently closed for a major refurbishment and will offer a first-class venue when it re-opens in 2024.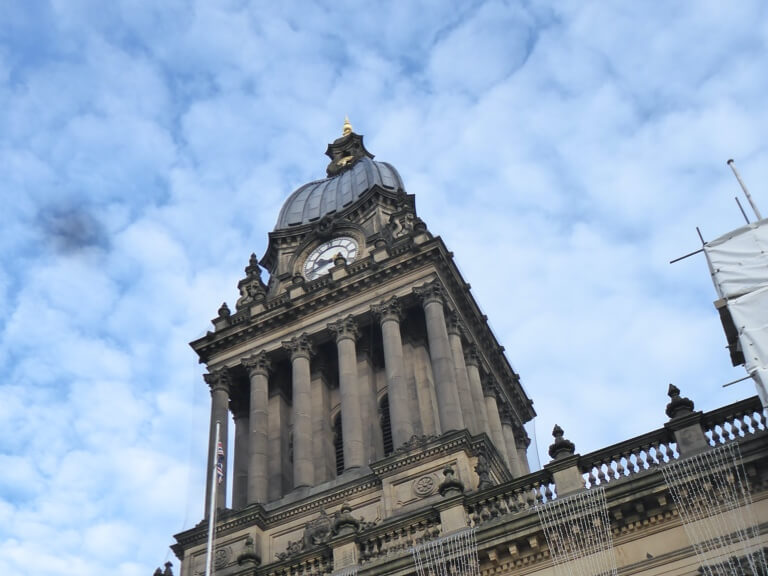 Thornton's Arcade - A stunning example of Victorian architecture, this arcade boasts beautiful wrought iron arches, a gorgeous glass roof and the hilarious Ivanhoe Clock!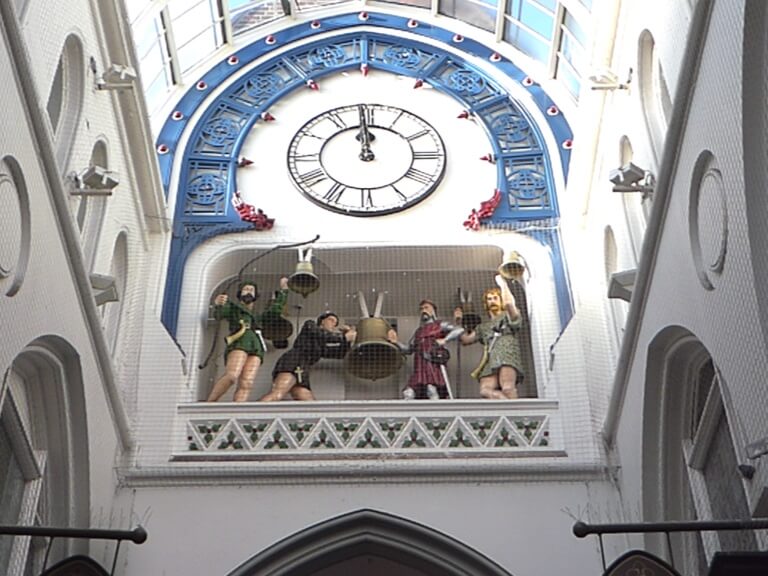 Tiled Hall Cafe - A hidden gem tucked away inside Leeds Art Gallery, this cafe is a great spot for a rest with it's stunning ornate tiles and grand columns.
Holy Trinity Church - This splendid parish church is located in the heart of Leeds, tucked in next to Trinity Leeds vibrant shopping centre.
St Paul's House - This former warehouse and cloth cutting works has magnificent architecture and really stands out amongst the other Georgian buildings in the square.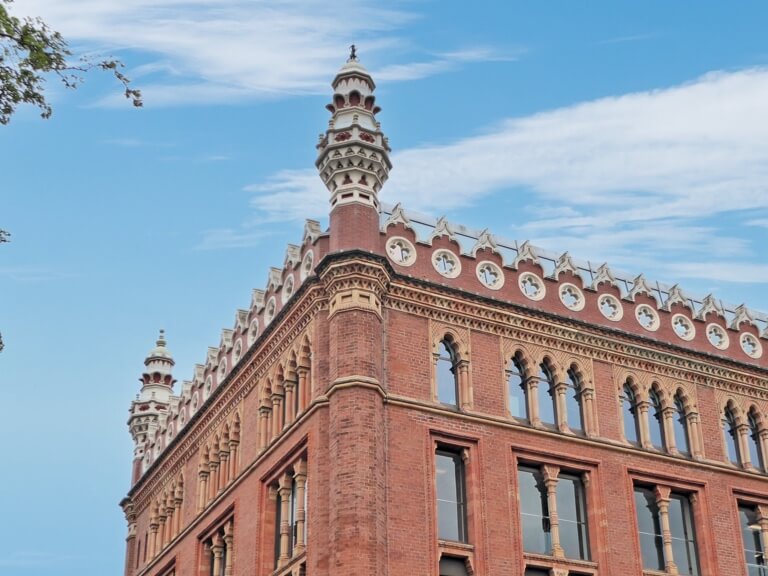 By the end of the game, you'll have unearthed the treasures of Leeds and know which areas you'd like to come back to.